In Atecresa we believe that technology does not work on its own - although it often seems that way - and we want to teach you how to get the most out of it. Because, a good team added to a good use, is sure success! Today we tell you five tricks to make the most of your POS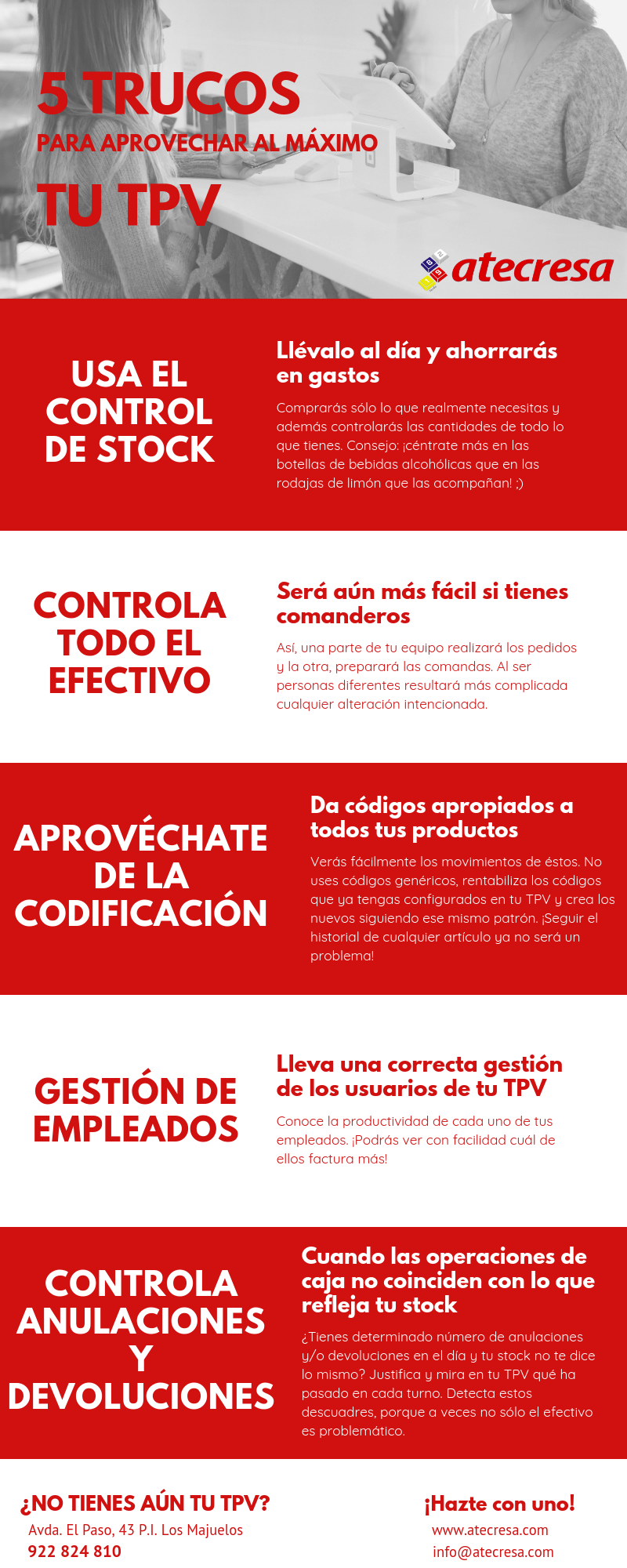 1-      Use the stock control
Knowing how much you have will help you save. That is why it is important to have a meticulous control, taking it up to date, in order to only buy what you really need.
Focus more on the bottles of alcoholic beverages than on the lemon wedges that accompany them!
2-      Control all cash
If you want to have controlled until the last cent that comes in cash, the comanderos will be your best allies. In this way, your team will be divided between those who place the orders and those who carry out the orders. Any intentional alteration will be a lot more difficult.
3-      Take advantage of the coding
If you give appropriate codes to all your products instead of using generics, you will easily see the movements of them. Your POS has already configured codes that will be very useful for you. Following the same pattern, you can create new ones. Following the history of any item will no longer be a problem!
4-      Employee management               
Do you want to know how productive each of your employees is? By managing them correctly in your POS, the machine will offer you invaluable information about its performance.
5-      Control cancellations and returns
Do you have a certain number of cancellations and / or refunds on the day and your stock does not tell you the same? Justify and look at your POS what happened in each shift. Detecting these deviations is important, since sometimes not only cash is problematic. Your stock is your investment!
With these five tips, we are sure that you will get the performance to your POS that deserves. At the end of the day, autonomous Ategest TPV is with you to help you!