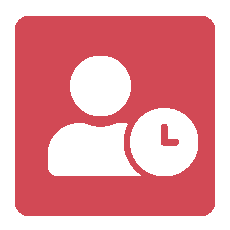 ClockingApp is the software that allows you to comply with the Labor Regulations for the control of workers' hours. It is perfectly integrated with Ategest, so they share the same data of your employees.
All the companies they must have a record of control of the effective working hours of their workers.
From the May 12, 2019 for ALL companies Regulated by the Royal Decree Law 8/2019.
It will be reason for penalty for serious misconduct whose amount can go from € 625 to € 6250, according to the number of workers or the turnover of the company.
Delivery of the monthly summary to the worker
Keep monthly summaries for four years

Control input and output from a mobile device